Áron Baráth truly knows how to enjoy life to the full: painting, food and music are his main anchors – all connected closely to each other, overlapping, intersecting. Born in Novi Sad, in former Yugoslavia, he moved to Budapest with his family at the age of 13.
Though he graduated at the Department of Graphic Design at the University of Fine Arts in Budapest, painting became and still is his main interest and medium. He developed a very distinct style of painting; a vibrant fusion of gesture, colours and light. Áron exhibited his works in various solo and group exhibitions in Hungary and abroad. He also collaborated on two books with Boook Kiadó, a publisher based in Budapest.
Currently, a selection of his paintings can be seen in the exhibition "b-side" at the B55 Gallery in Budapest, together with works from Ákos Bánki, Szentgróti Dávid and Szinyova Gergő. The exhibition is open until March 15!
As a painter, you work with a very reduced spectrum of colours applied in their pure state. Does this somehow limit your artistic expression?
It is true, that when working with colours, I'm only using elementary ones like red, blue or yellow, but it matters a great deal, which kind of red, blue or yellow. Either I mix them from pigment until they possess the required intensity, or I'm using a given producers' certain colour. Next to these basic colours, white and black are almost always present. The consistency and facture of the black changes constantly. It is not unusual for me to use three types of black, each having different roles. The concentration on certain colours absolutely doesn't act as a limiting factor, rather as an opportunity to express different levels of energy and influences.
As your work is very consistent, did your stay in Berlin 2009 – 2010 have any special impact at all?
Berlin is an inspiring city in all aspects. One has to spend a longer period of time there to get a feel for its pulse, which becomes more and more apparent. I made a separate series there, which has a strong figurative feature. Actually, it is the joint influence of gestural painting and the "berlin night". I experienced many exciting stimuli, which most likely became a part of me… it might also have caused a sort of addiction. I often think of Berlin.
In her text about your work "Colour for the sake of colour", Rona Kopeczky refers to artists like Pierre Soulages and Josef Nadj. Can you identify your work with theirs?
Yes, there are certain similarities. I have great appreciation for their works, and I like both of them for different reasons. Regarding the performances of Josef Nadj, the playfulness of light and shadow inspire me the most, this is the main context in which Róna mentions him in her text. Soulages is known by many as the "painter of light". Recently I was fortunate enough to see a retrospective exhibition of his work in Berlin, which was brought from the Centre Pompidou in Paris. I've enjoyed this exhibition a lot…
Your work is an essential part of the cookbook "Colour and Tastes" (published by Boook Kiadó. Budapest. 2010) featuring recipes by celebrity chef Viktor Segal, and your works. Were your skills as an accomplished graphic artist more useful for the work process, or rather the qualities you find in painting?
Tastes and colours are the product of a most fortunate collaboration. As for one, I also enjoy experimenting in the kitchen and I'm attached to this scene via many strings. This opportunity was really motivating. And I would certainly associate my approach more with painting as I had complete freedom during the process. I visited the kitchen many times when Viktor was cooking, examining and tasting different things. All these impulses inspired my painting compositions for the book.
You contribution for the book "The Mangalitsa" (published by Boook Kiadó. Budapest. 2012) worked in a different way…
The whole Mangalitsa-book project was an incredible bundle of gastronomical joy. I was given access to the kitchens of the best restaurants in Hungary, I figured out the way of serving, we took the photo and ate it… it was very exciting and fulfilling.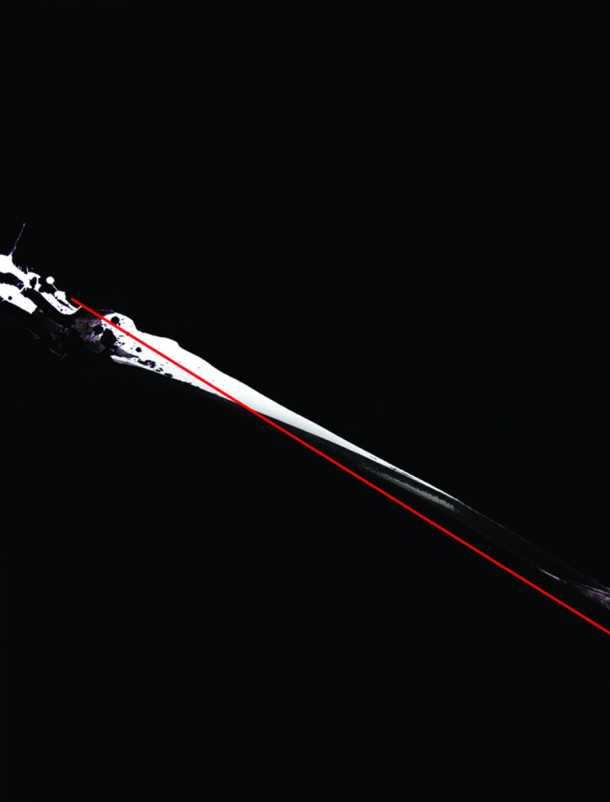 In an earlier interview we made, you mentioned that you don't feel like a part of any of the art scenes in Budapest. What's your impression of what is happening in Budapest in these days?
I feel that here at home, many people have an incorrect perception regarding the abstract art forms. It is underappreciated, although there are truly outstanding representatives. Abroad, like in Germany or France, it's a very different story. Abstract art is strongly represented there, and it enjoys ample attention. This is an area where we could get better….
You are still regularly travelling to Serbia and Novi Sad. Are you in contact with the local art scene? Do you see main similarities or differences compared to your experience in Budapest or Berlin?
Yes, I often visit home and I know a number of local artists, however unfortunately I'm not really affiliated with the art scene there. Based on my scarce knowledge, the (art-) situation in Novi Sad does not appear to be too dynamic. There are also not too many galleries or exhibition spaces. But from time to time, I am invited to exhibit there as well. To make it brief, I would phrase it like this: The situation in Budapest is much better than in Novi Sad, however Berlin is much more excelling than Budapest … in terms of art and culture.
What are your plans for 2013?
A lot of painting … Berlin sometimes…
Q & A, Áron Baráth
Best exhibition in Budapest you have seen in 2012?
Hur Kyung-Ae's exhibition in Makláry Kálmán Gallery
Best exhibition you have ever visited?
Individual art pieces have bigger impact on me than an exhibition…
Which person from the art world would you like to meet for a dinner?
Michael Borremans, Olafur Eliasson, Anish Kapoor
Favourite restaurant in Budapest?
Eg. Bock bisztró
Favourite bar/blub in Budapest?
Jedermann
Favorite music video of all times?
Tom Waits – For no one – 1979
Favourite movie of all times?
Eg. 8 1/2
In 2010 we met Áron in his Studio, and he has been a great host – lots of nice wine, food, cigarettes, music and long talks! Igor Metropol Member and favorite photographer Dora Csala took some amazing pictures – now we finally want to share them with you!