Igor Metropol official launch party on the 23rd of July will be loud and proud with non-stop music provided by its very own three members taking over the turntable.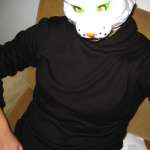 Straight from Berlin Igor Metropol's resident DJ Pet For President will lift your mood and make your feet shuffle with a highly danceable set consisting of post-ironic hits from the glorious Eurodance-era, trashy lo-fi tracks and plucking, pulsating minimal elektro tunes. Make sure you leave some space once she relocates to the grill area to provide some dirty hip-hop tracks as a compliment to the juicy bits!
Get the gist of it @ blip
———————————————–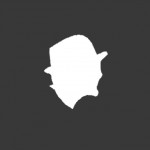 Next up, mr.valient a well known publisher for the only relevant Hungarian magazine dealing with the creative industries. You also cannot miss him, once you start lurking around in the underground blog scene of Hungary.
Get ready for some complex and unique musical experience delivering a punch to your belly. If you need genres to get your imagination going, think of expressions such as betonhouse, paneltechno, magentadisco, or whatever, you get the picture!
———————————————–
Sometimes during the night Polar Bull will be mixing Swedish pop with deep house and renders unto the most hyped tracks of the 2011 blogosphere accepting the dominance of tomorrow's buzz. Going retro is not an option unless it's hyped as hell!